Amanda has two beautiful children and a loving husband who are her greatest supporters. She is deeply grateful for their unconditional love, sense of belonging and unlimited opportunities for growth.
For the past 19 years, Amanda has been practicing medicine as a physician assistant. It is no coincidence that her specialty is cardiology. Healing the heart is her passion. She has come to realize that there are many factors that come into play when our body "breaks down." Amanda wholeheartedly believes in the power that each of us possesses to heal from within and access a true sense of well-being. 
Amanda received her undergraduate degree from Union College and her master's degree from University of Medicine and Dentistry of New Jersey/Seton Hall University. She is a trained mindfulness-based stress reduction (MBSR) instructor through the University of Massachusetts Medical School, Center for Mindfulness. She completed her training in 2016 and is a master teacher at Copper Beech Institute in West Hartford, Connecticut. She is also a trained Mindful Self-Compassion instructor through the Center For MSC in San Diego, California (completed her training in 2019). Amanda enjoys teaching, individual coaching, leading workshops/retreats and offering keynote speaking events. She combines her passion for cardiology and wellness by teaching stress management courses in cardiac rehabilitation centers as well as other medical settings. Amanda is also board certified in hypnotherapy and uses hypnosis to help others deepen their own healing.
Mindful parenting is also an interest close to Amanda's heart. She has trained directly under Dr. Shefali Tsabary (best-selling author and leader in conscious parenting). She is honored to teach parents how to be present and build authentic relationships with their children.
Amanda is dedicated to teaching mindfulness and helping others learn how to tap into the power of the present moment, unlock their unlimited potential and open their boundless heart. When one person heals, we all heal. She takes a holistic approach when working with individuals to help restore emotional, physical, psychological and spiritual health. Now more than ever, our world is suffering and needs each of us to wake up, share our gifts and spread love.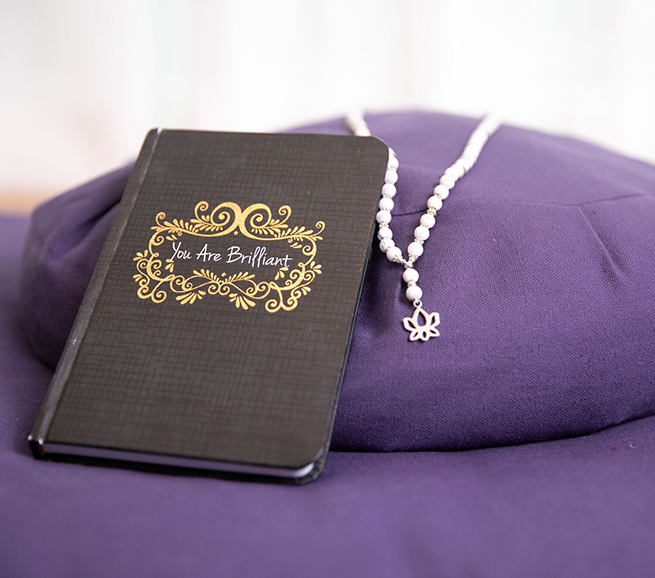 Unlock Your Unlimited Potential