Overview
Welcome to Whole-Hearted Cardiac Wellness where, together, we enrich cardiac health through a supportive and holistic approach. For years, research has shown that heart disease is the number one cause of death in both males and females. The medical field has made massive strides in the treatment and prevention of cardiac disease over the years. Treatment has been focused primarily on physical healing, which is a vital component to wellness. However, we cannot overlook the emotional and mental challenges that often go hand in hand with cardiac disease. The prevalence of stress, anxiety and depression are higher among those affected by heart disease. I believe that we can use our current health challenge as a catalyst for deep personal growth and healing.
Whole-Hearted Cardiac Wellness is an 6-week group program that is specifically targeted at promoting emotional and mental wellness which is an integral part of cardiac disease recovery. This course is inspired by countless patients that I have personally cared for over the years that have shared their struggles with me, even after showing physical improvement. This is because the emotional and mental component was left unaddressed, and these patients are still struggling with stress and unhealthy coping skills- not because they want to but because they don't know another way.
This 6-week program will help you develop healthy skills to not only manage stress but to discover the root of your stress and ways to work with it using mindfulness and self-compassion. Often, we may feel alone in our struggles and that is why a group setting is so important. We need each other to learn, connect and remember our sense of belonging. We cannot do this work alone and a supportive group environment is an integral part of this program.
Together we will:
❤ Explore how stress manifests physically, emotionally and mentally
❤ Recognize the role of stress — healthy vs unhealthy
❤ Begin to understand the signals in our body and how to listen deeply to what we need
❤ Learn how to befriend our body — moving from blame and criticism into compassion and acceptance
❤ Discover how to feel emotions safely and bring awareness to ways we resist our feelings
❤ Learn how to bring curiosity to our thoughts, especially worry and anxiety, to unhook from their tight grip and bring about a sense of freedom as we explore "dropping from our head to our heart"
     ❤ We will address common worries such as:
             ❤ Will I ever feel like myself again?
             ❤ What if I get sick again?
             ❤ How do I know if it is anxiety or real cardiac symptoms?
             ❤ Will I ever resume my normal activities without worrying that something bad will happen?
❤ Identify and practice healthy coping skills to care for ourselves on a regular basis.
This 6-week experience will use a combination of mindfulness, meditation, self-compassion practices, reflection/journaling, and discussion.


Week 1: Getting Our Footing
Welcoming ourselves into the present moment.
Week 2: The Spiral of Stress
Recognizing the different facets of stress.
Week 3: Releasing Resistance
Understanding the role of resistance and creating inner safety.
Week 4: Body Awareness
Befriending our body and learning its signals.
Week 5: Shifting from Worry to Curiosity
How to unhook from sticky thoughts.
Week 6: Living Your Best Life
Physical, emotional and mental well-being in everyday life.
Weekly Meditations
There is a weekly, guided meditation (approximately 10 minutes) that coincides with each week's theme (8 meditations in total). Daily meditation practice is part of this course. There are also weekly assignments and personal support as needed throughout the course.
Course Logistics, Course Cost, Payment Options

❤ Classes are 1 hour in length and meets for 6 consecutive weeks via Zoom. In-person classes may resume in the future.
❤ Classes are confidential and will have a private access page where you receive course materials, meditations, and weekly class recordings.
❤ Pre and post course questionnaire will be collected for research purposes. Responses remain anonymous.
❤ Upcoming Class Dates: See below.
— FALL SESSION dates are October 3rd through November 7th, 2023 (Every Tuesday from 12pm-1pm EST)
❤ Fee: $200 for 6-week course (individual price)
Please contact Amanda ([email protected]) if you are a medical provider and are interested in running a private course for your community or would like to bring Whole-Hearted Cardiac wellness to your healthcare system.
NOTE: NO ONE will be turned away and Amanda can create a sliding scale for those who want to take the class and cannot afford it. Please email Amanda if you have a financial need.

Course is recommended for individuals that are:
❤ Living with heart disease such as (but not limited to) atrial fibrillation or other arrhythmia, heart attack or coronary artery disease, hypertension, congestive heart failure, cardiomyopathy
❤ Interested in a holistic approach to wellness
❤ Invested in personal growth and open to new ways of managing stress
❤ Ready to take personal responsibility for your own health and wellness in a supportive and caring environment
DISCLAIMER: This course is focused on skill building and calming the nervous system using mindfulness and self-compassion practices. It is not considered therapy and does not take the place of a mental health provider although can be a powerful adjunct to private therapy. This course does not provide medical treatment for any cardiac condition. Amanda's role is course facilitator and will not be providing medical advice or cardiac care.
Your Whole-Hearted Cardiac Wellness Guide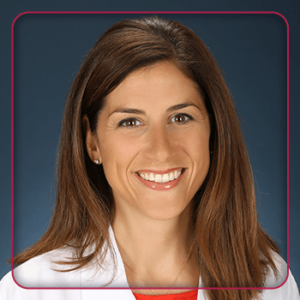 Amanda is a practicing physician assistant with over 18 years of clinical experience. She specializes in cardiology and currently works in private practice in Connecticut. Amanda passionately believes in a holistic approach to health.  From both her personal and professional experience, she knows the importance of physical, emotional and mental well-being. She is trained in mindfulness through University of Massachusetts Medical School and teaches Mindfulness-Based Stress Reduction (MBSR) as well as Mindful Self-Compassion (trained by the Center for Mindful Self-Compassion in San Diego, CA). Amanda believes that our challenges (physical, emotional or mental) can be the greatest gifts for personal expansion and growth. It is her passion to guide others toward wellness and reconnect them with their sense of wholeness. She whole-heartedly believes in everyone's innate ability to heal from the inside out. Her work provides a safe, supported space where others can explore, connect and heal together.
Here what Amanda's connections are saying about her work:
"When a long series of frightening medical problems dramatically impacted my equilibrium and self-worth, I sought assistance from Amanda Votto, PA-C. Her sophisticated skill set, wisdom, compassion and devotion are remarkable. Amanda has the rare combination of a brilliant scientific mind and an enormous heart filled with compassion and loving kindness. Energetic, tenacious, and committed, she is able to deftly inspire and soothe. Amanda sees the beauty and strengths in all of us. Learning to calm oneself and decrease over-reactivity is a vital step toward healing from any challenge. I can't thank Amanda enough for her care and expertise. I have never worked with a more talented, committed, smarter or more devoted clinician."
"Following an emergency cardiac procedure, I began to experience new "found" depression and anxiety. While at Hartford Hospital's Cardiac Rehabilitation Program, I attended two introductory group sessions led by Amanda Votto. These groups focused on the potential benefits of meditation for stress and depression reduction. My family and physicians strongly urged me to continue this work because they knew I was "stuck". I have worked with Amanda for the past 11 months and meditation has now become part of my life. Amanda's unique knowledge base in both cardiology and therapeutic meditation has been invaluable to my ongoing improvement."
"Amanda Votto is a very special person and a wonderful mindfulness coach. I was introduced to Amanda while I was participating in a cardiac rehabilitation program designed to rebuild heart strength and confidence in those who had experienced a significant cardiac trauma. As an addition to the monitored exercise program, several complimentary sessions were offered, Amanda leading one of them. She focused on techniques to reduce stress, one of which was meditation. Amanda was very attuned to the various personalities of the attendees. Her amazing caring, kindness and knowledge just radiated. That initial short workshop inspired me to enroll in a half day mindfulness group program facilitated by Amanda. Since then I have participated in other programs designed and conducted by her. I have never been disappointed. I believe that my experiences with Amanda have contributed to my cardiac and overall health and well-being."
if you have more questions …